Flammies – Mini Cartoon Flamingo Plastic PVC Figures Collection
Product Detail
Product Tags
Weijun Toys designs and manufactures a wide variety of plastic toys, especially animal toys. All of Weijun's designs are based on different animals, like cat, dog, bird and so on. Flammies are one of Weijun's bird-shaped toys. The design of this series does not blindly pursue realism, but develops in the direction of cartoon cuteness. So kids will accept it easier and like. The raw materials we only use to make these collection are 100% safe and environmentally friendly plastic, such as PVC, ABS, PP, and we also have SGS certification.
About the inspiration of this design, our designer said, "Phoenicopterus is the Latin name for flamingos. That means flaming wings, which is an ancient symbol of metamorphosis and rebirth. At the end of life, the phoenix is devoured by fire and eventually reborn from the ashes. They have a very tenacious vitality, and flamingos are a gift from nature and a bloom of life." Flamingos were born in Lake Natron where is a harsh salt lake in the eastern Rift Valley of East Africa. The water there is shallow and the temperature is high, and it is accompanied by volcanic movement. These flamingos were born in the fierce sunshine and grew up in harsh salt lakes. Each adult flamingo with bright feathers endured a life-and-death test to survive. The designer hopes to convey the power of life to people through this flamingo.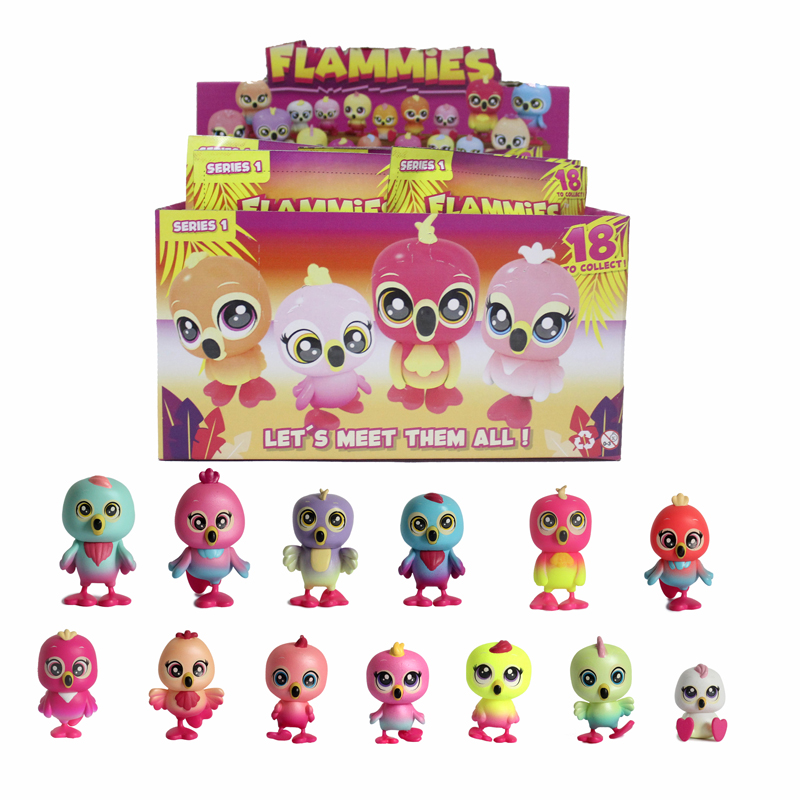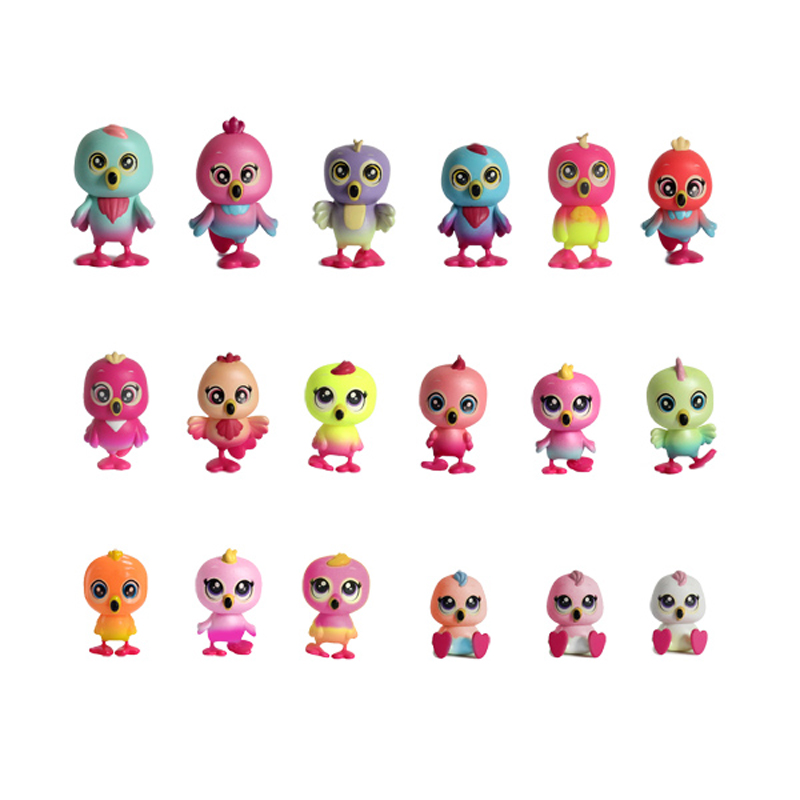 Moreover, flamingos have survived for 20 million years between the lakes of Africa, and today these lakes, including Lake Natlon, are under threat of environmental pollution and exploitation. How long can the flamingo's life last? Who would realize that one day they will disappear forever? These are all questions worth pondering. Therefore, like Weijun's other animal doll design concepts, we hope that through this flamingo, we can call on everyone to pay attention to environmental issues and take action together to protect the earth on which we live.
At the same time, to increase the playability of this product, we designed its 1st series as a dress-up set. Let the children learn about the flamingos at the same time, but also harvest happiness. The 18 flamingos in the 1st series are divided into 4 categories, baby, kids, mommy, and daddy, and they all have their own names. Since the flamingo itself is pink, Flammies is designed to be more vibrant and gradient. This helps to enhance children's color cognition. And the accessories are 12 different designs produced in assorted colors, including pink and blue hats, sunglasses, swim goggles, sun hat, earphone, volleyball, swim ring, surfboard, and beach chair. Children can put different accessories on different figures. Besides, these cute figures can also be decorations. And it is also suitable as a gift for children,friends,family members or you and your loved ones. The original pack is blind bag with 1 surprise character, 1 surprise accessory, and 1 leaflet. Of course, buyers can also request different packaging methods, we can make corresponding adjustments according to your requirements.
Specification
| | | | |
| --- | --- | --- | --- |
| Item Name | Cartoon Flamingo Figures | Model No. | WJ8010 |
| Material | 100% safe and eco-friendly plastic | Place of Origin | Guangdong, China |
| Brand Name | Weijun Toys | Size | H4.5cm |
| Per Collection | 18 Designs to Collect | Age Range | Age 3 and Up |
| Color | Gradient | MOQ | 100,000 pcs |
| OEM/ODM | Acceptble | Packing | Opp bag or Custom |
---
---
Write your message here and send it to us