As a professional toy manufacturer, Weijun Toys is a firm believer that a balance must be kept between economic growth & the welfare of society and the environment. Weijun Toys has a profound history and tradition of keeping employees safe, contributing to our local community, and protecting the environment.
Keep Employees Safe
At Weijun Toys, the culture of workplace safety is imprinted in the management and the employees from day one. A safe workplace is also a productive one. Comprehensive training is given on a regular basis, and small rewards are included in the monthly payment. It never hurts to be over-cautious when it comes to safety.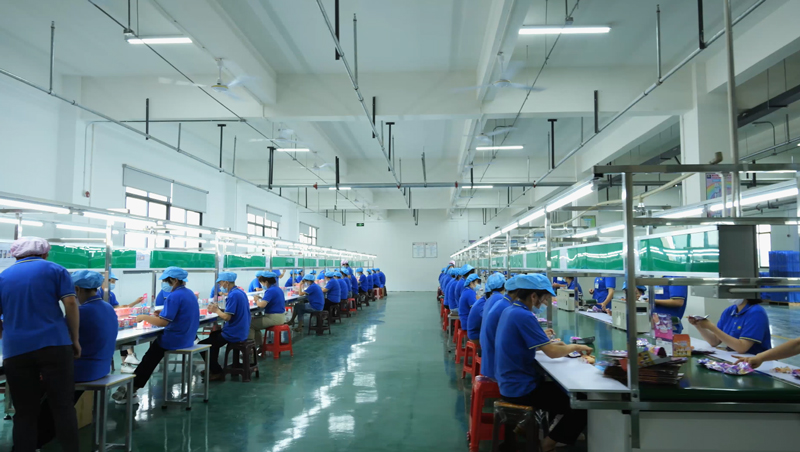 Contribute To Local Community
While our first factory Dongguan Weijun Toys situated in the traditional manufacturing hub of China, our second factory Sichuan Weijun Toys is located at a much less-known location. The site was carefully chosen after weighing pros & cons, of course, but one key point outshone them all - The nearby villagers could be hired, and no left-behind children in our community.
Protect Environment
Weijun Toys believes that a business has a responsibility to the environment that exists around it. Weijun has a long history of protecting the environment. It's a bit too earlier to make an official announcement yet, but Weijun has been working and developing a biodegradable plastic that can be fully decomposed in 60 days. It might be a game-changer for the plastic toy figure industry. Wait for our good news, please.
We all have our calling. Weijun Toys is born to make toys happily and responsibly - This is the basic principle of Weijun's plant operation. Lasting play value is paramount, and social responsibility is never compromised. That's how Weijun Toys does business.